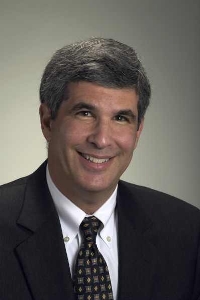 Cranston, RI, June, 2010 – Prominent Providence attorney David M. Gilden of Partridge Snow & Hahn LLP has joined the Board of Directors for Taco/The White Family Foundation, the philanthropic arm of Taco, Inc. Announcement of his appointment was made by John Hazen White, Jr., Taco President and CEO.
Gilden, the Managing Partner of Partridge Snow & Hahn, brings extensive professional and community experience to his new role on Taco/The White Family Foundation board. He specializes in commercial lending, commercial real estate transactions and corporate matters, and represents privately held businesses in manufacturing, distribution, printing, insurance and other industries.
"David has a long association with Taco and has provided trusted legal counsel to us over the years," said John Hazen White, Jr. "He also has extensive community contacts which will be of great value to the Foundation Board as we consider worthy organizations to assist in the months and years ahead. It's great to have him on board with us in this role."
A graduate of Boston University Law School and Brown University, Gilden is a member of the RI and MA Bar Associations. He serves as Director, Chair of Board Resources for the RI Philharmonic, is legal counsel to the Greater Providence Chamber of Commerce and its Chamber Foundation, and is a trustee of Touro Synagogue in Newport. He has been selected by his peers to be included in the 2001 through 2009 editions of The Best Lawyers in America. He resides in Providence.
The White Family Foundation, originally established in 2000, receives and evaluates requests for grants or other forms of assistance from non-profit community-based entities serving significant social goals in RI. Since its inception in 2000 the Foundation has provided assistance to almost 300 organizations active in the Ocean State. "Giving back to the community" is one of Taco's core values. www.thewhitefamilyfoundation.com
About Taco
Taco, Inc. headquartered in Cranston, RI, is a leading manufacturer of heating and cooling equipment and systems for use in residential, commercial and institutional buildings. The company employs approximately 500 in Cranston, Fall River, MA and Milton, Ontario, Canada. www.tacocomfort.com